Monday, 15 February 2021 | Admin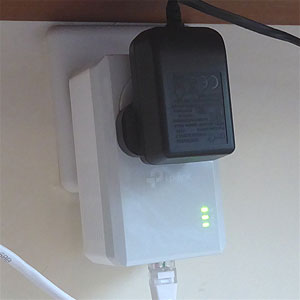 The TP-Link TL-PA4010P KIT AV600 Passthrough Powerline Starter Kit consists of 2 receiver / transmitter units, 2 RJ45 leads and a Quick Set Up booklet. Each of the units has its own male 3 pin-plug on the reverse and a female 3 pin socket on the front with an RJ45 socket at the base.
Thursday, 21 January 2021 | Admin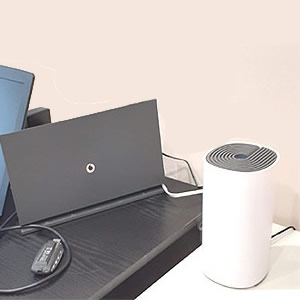 I was having problems with our existing WiFi, particularly when trying to attend some zoom meetings in the lock down period. Computer Active Magazine had a comprehensive article on extending Wifi through the house .. I found the TP-LINK Deco E4 3 pack from PicStop
Thursday, 14 January 2021 | Admin
I bought the astromaster 130eq Telescope as a beginner astronomer with interest in astrophotography, I have zero knowledge about both subjects, so I've been studying myself with any available info online. So finally I was brave enough to make the first step of buying equipment.
Thursday, 7 January 2021 | Admin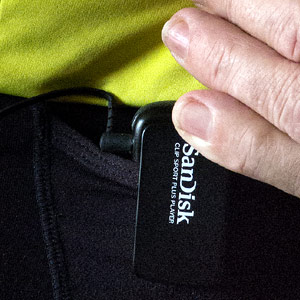 The shortcomings of not having an integrated MP3 player have been manifest and irritating for me as a cyclist .. I opted to buy a SanDisk Clip Sport Plus principally for its size and weight ..The unit is indeed very compact and sits very securely in the small accessory pocket
Monday, 14 December 2020 | Admin
I received my first from Vanguard Tripod recently ... Vanguard describes this as an "ultra light travel tripod", being perfect for small cameras (mirrorless) with a maximum load of 3.0 kg. I guess travel tripods should be small and light and this one certainly fits into that category.
Friday, 4 December 2020 | Admin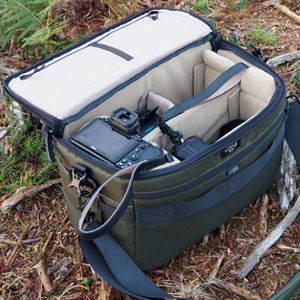 This is my 5th Vanguard camera bag and the first of the 'large' messenger type. I bought this from picstop.co.uk after shooting a sunrise and found that changing lenses/bodies from a backpack slowed me down a little. I realised that what I needed was a simpler top loading camera bag for this purpose.
Wednesday, 2 December 2020 | Admin
Good Price & Delivery on the Sansa Clip Jam MP3 Player. Approximately 10 years ago I bought a Sansa MP3 Player. In those days there was just the Clip Model, no Clip Jam or fancy Clip Sport or other such options.
Friday, 27 November 2020 | Admin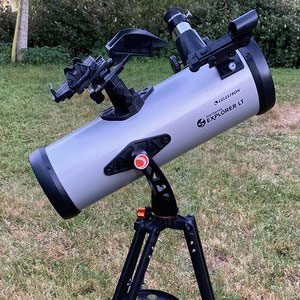 My son has always been fascinated by the universe .. for his 11th birthday, we asked him what he wanted and a Telescope was the answer. I went on a hunt for the perfect solution, allowing decent planet observation and introduction maybe of more deep space "stuff"
Tuesday, 27 October 2020 | Admin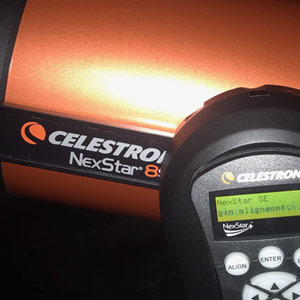 So I decided to buy a Celestron NexStar 8SE Telescope. It came in double quick time. As soon as I got it, I knew I would not be disappointed. The tripod it sits on is very sturdy, this has been a weak point in my previous smaller astronomy telescope, so good to see. It's dead easy to assemble, although best to do a trial run in daylight first.
Thursday, 22 October 2020 | Admin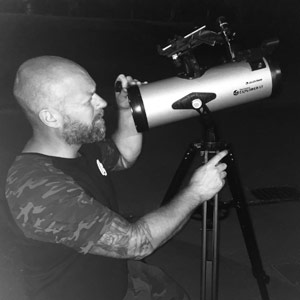 I came across PicStop on a review website, it was highly recommended by everyone. So I looked and the first item I saw was this Review of Celestron StarSense Explorer LT 114 AZ. I knew that this telescope would be the one for us. The main thing that sold it was that you could link your phone up via an app and could then see the sky around you
Friday, 16 October 2020 | Admin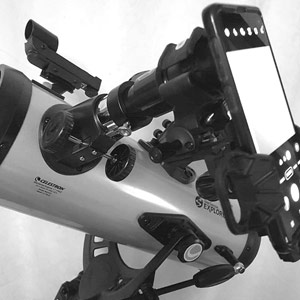 Having bought the Celestron StarSense Explorer LT 114AZ Reflector Telescope as a novice I thought i would try to get a photo of the moon from the eyepiece, I don't have a camera other than the one on my phone. I decided to see if Celestron did a phone mount for the eyepiece. The answer was yes it's called the Celestron NexYZ 3-Axis Universal Smartphone Adapter
Wednesday, 8 July 2020 | Admin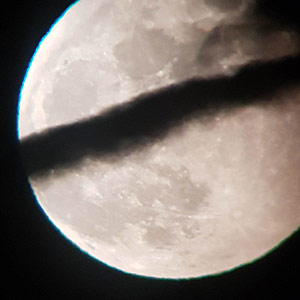 As a complete novice I was looking for a dual purpose telescope for celestial and terrestrial viewing. Living in a town environment but within easy walking distance to open countryside, I wanted a lightweight mobile scope that I could easily carry or stick in the car. The Celestron Travel Scope 70 DX with BackPack seemed to fit the bill!