Friday, 16 July 2021 | Admin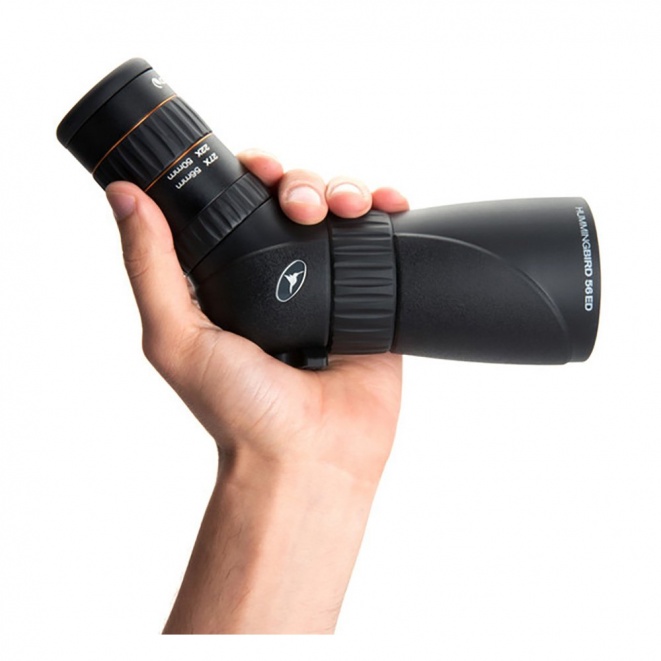 I have been taking my binoculars with me on many occasions ... I've always been fond of the easy handling and though I liked the idea of being able to increase magnification with something more powerful like a spotting scope .. I discovered the small and friendly-priced Celestron Hummingbird spotting scope
1 Comment
Tuesday, 8 June 2021 |
Admin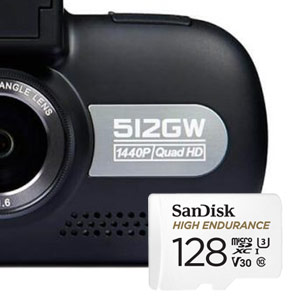 .. a lot of people had the same problem and the fix was a new Dashcam memory card, I also found out that you need the correct speed with the memory card.. So I found PicStop to be the cheapest online and purchased the SanDisk high Endurance 100MBs micro SDXC card 128gb which has given my Dashcam a new lease of life
Thursday, 3 June 2021 | Admin
It all started when my partner bought me a Celestron Astromaster 114EQ telescope .. a reasonably affordable scope. It's a great starter telescope and I soon had it set up and started looking through the eyepieces. We were lucky to have some clear skies, and it was around the mid-summer that I caught my first ever real-time glimpse of Saturn
Wednesday, 26 May 2021 | Admin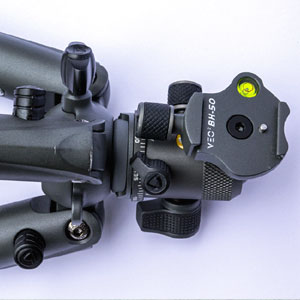 I decided to look for a compact & lightweight tripod, the Vanguard VEO 2 265CB tripod fitted the bill and at a reasonable price. Easy to put up & take down, just a quarter of a turn on the twist grips allows the legs to extend & then turn the twist grip back to tighten, do the reverse to put back down, the centre column swivels to make it compact for packing away
Tuesday, 18 May 2021 | Admin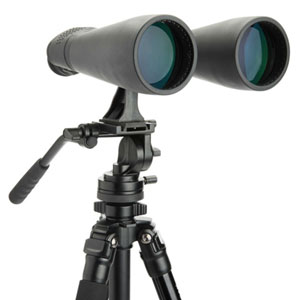 I have been wanting a decent pair of astronomy binoculars for a long time. Found PicStop online and am so glad I did. Apart from the fact that they're a really stunning pair of astronomy binoculars to look at, the view is fab too. The case is lovely and makes the carrying comfortable
Tuesday, 20 April 2021 | Admin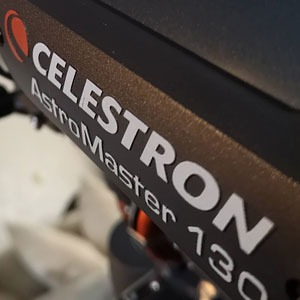 This Celestron Astromaster 130EQ Telescope in my personal experience has been a revelation. After watching many videos and reading a few books I thought I'd give a decent beginner scope a try and this one kept popping up as the ideal choice. Let me start by saying it exceeded all my expectations
Tuesday, 16 March 2021 | Admin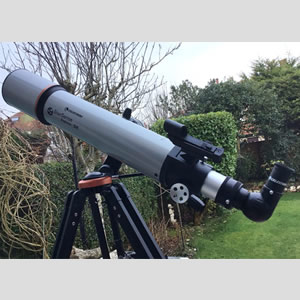 As a newbie to Astronomy I had been looking for a good entry telescope .. Throughout the web there are numerous links to help pick a suitable piece of equipment but as with most things cost can be an issue, too cheap, and I may not get the best sightings, too expensive I may not be able to see the value
Thursday, 18 February 2021 | Admin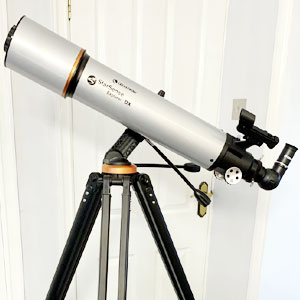 This was my first time I have bought a telescope... I picked the Celestron StarSense Explorer DX 102AZ Refractor Telescope .. My main goal was to explore the moon and generally learn more about the night sky locally. The telescope was really easy to set up and within about 30 mins I was ready to go
Monday, 15 February 2021 | Admin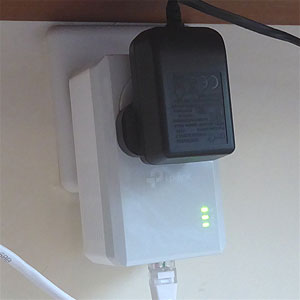 The TP-Link TL-PA4010P KIT AV600 Passthrough Powerline Starter Kit consists of 2 receiver / transmitter units, 2 RJ45 leads and a Quick Set Up booklet. Each of the units has its own male 3 pin-plug on the reverse and a female 3 pin socket on the front with an RJ45 socket at the base.
Thursday, 21 January 2021 | Admin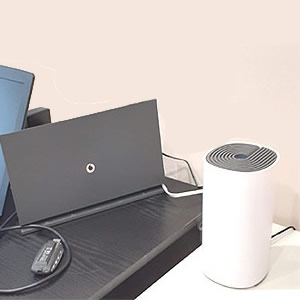 I was having problems with our existing WiFi, particularly when trying to attend some zoom meetings in the lock down period. Computer Active Magazine had a comprehensive article on extending Wifi through the house .. I found the TP-LINK Deco E4 3 pack from PicStop
Thursday, 14 January 2021 | Admin
I bought the astromaster 130eq Telescope as a beginner astronomer with interest in astrophotography, I have zero knowledge about both subjects, so I've been studying myself with any available info online. So finally I was brave enough to make the first step of buying equipment.
Thursday, 7 January 2021 | Admin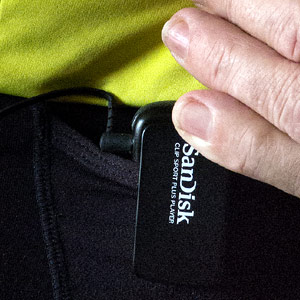 The shortcomings of not having an integrated MP3 player have been manifest and irritating for me as a cyclist .. I opted to buy a SanDisk Clip Sport Plus principally for its size and weight ..The unit is indeed very compact and sits very securely in the small accessory pocket
Monday, 14 December 2020 | Admin
I received my first from Vanguard Tripod recently ... Vanguard describes this as an "ultra light travel tripod", being perfect for small cameras (mirrorless) with a maximum load of 3.0 kg. I guess travel tripods should be small and light and this one certainly fits into that category.
Friday, 4 December 2020 | Admin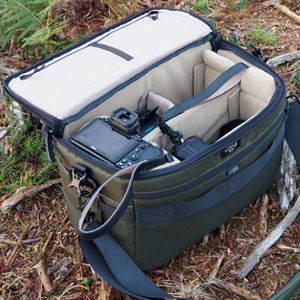 This is my 5th Vanguard camera bag and the first of the 'large' messenger type. I bought this from picstop.co.uk after shooting a sunrise and found that changing lenses/bodies from a backpack slowed me down a little. I realised that what I needed was a simpler top loading camera bag for this purpose.
Wednesday, 2 December 2020 | Admin
Good Price & Delivery on the Sansa Clip Jam MP3 Player. Approximately 10 years ago I bought a Sansa MP3 Player. In those days there was just the Clip Model, no Clip Jam or fancy Clip Sport or other such options.