4 Comments
8 June 2021 |
Admin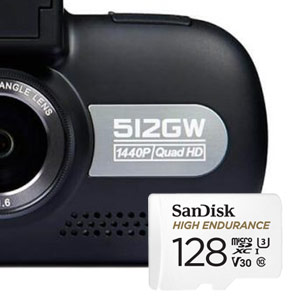 .. a lot of people had the same problem and the fix was a new Dashcam memory card, I also found out that you need the correct speed with the memory card.. So I found PicStop to be the cheapest online and purchased the SanDisk high Endurance 100MBs micro SDXC card 128gb which has given my Dashcam a new lease of life
1 Comment
25 July 2019 |
Admin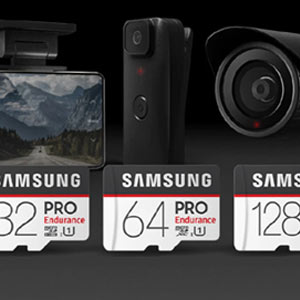 If you think it is important enough to record data on a dash cam or CCTV system then why risk recording to a memory card that is simply not suitable ? Find out why you should be using one of the Micro SD cards from either the Samsung PRO Endurance Micro SDXC offering or SanDisk High Endurance 100MBs Micro SDXC Card range, both cards are specifically designed to work in dash cam and CCTV monitoring systems.
1 Comment
9 August 2018 |
Admin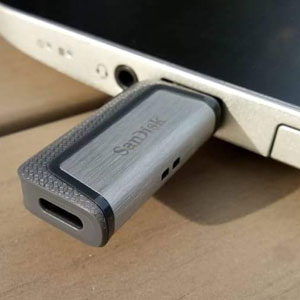 There are three types of people in world that need a phone-capable memory stick, are you one of them? Flash drives adapted for smartphones are some of the best new gadgets on the tech market, let's find out whether you should consider investing in one – by taking a look at the SanDisk Ultra Dual USB Type-C Drive.
2 July 2018 | Admin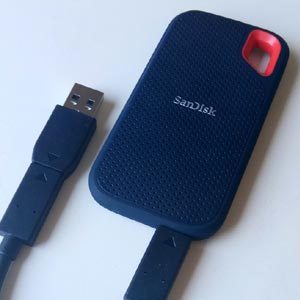 With their 'Extreme Portable' line of solid-state drives (SSD), SanDisk are looking to impress photographers, travellers with a compact yet fast device, but how does it compare to the portability and performance of an everyday flash drive?
To find out, I'll be looking at the 250 GB version of SanDisk's Extreme Portable SSD.
19 June 2018 | Admin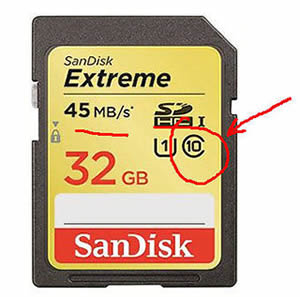 Understanding memory card class rating is relatively simple if you follow the guidelines that are recommended to you by your camera or camcorder's manufacturer. Confusion may arise when your equipment has been on the market for a few years and a new model of memory card becomes available. Often the question is should you buy into the new class rating and new memory tech?
15 June 2018 | Admin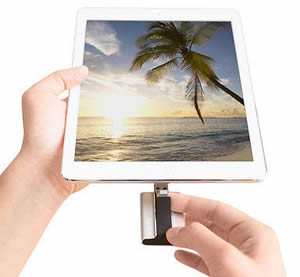 Find out about the simplest way to transfer photos and videos between iPhone, iPad, and computers
4 May 2018 | Admin
A human's math based calculation and multiplication of a MegaByte is not the same as that discerned by a computer. That same problem occurs with memory cards and hard disks and the perceived space as computed by the human brain.
17 June 2016 | Admin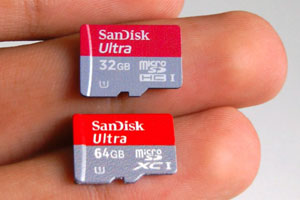 There are what seem to be fantastic deals on the internet, cheap memory cards from unscrupulous sites that sell all manner of gadgetry at prices that draw you in and In retrospect must be fake
11 March 2016 | Admin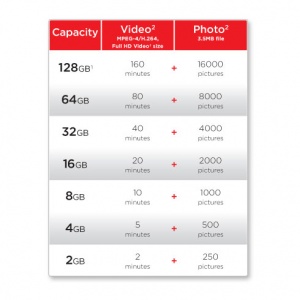 We currently stock over thirty types of Sandisk SDHC card, at first glance it may seem a little bit of a puzzle as to which to buy. Without writing a page on each aspect, here's a quick guide to choosing a Sandisk SDHC card for a camera as well as to meet your exact needs.
10 Comments
1 March 2016 |
Admin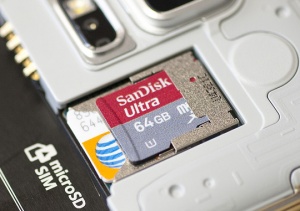 Let's see if your mobile accepts a 64GB Micro SD card. Mobile phones are fantastic aren't they? Access the internet, cameras are increasing in mega pixel offering and you can share data instantly on social networks and show your mates what you're up to in real time. However not all phones have the memory required for day in day out use. 64GB Micro SD Card
12 February 2016 | Admin

What does Top Gun the film and memory cards have in common, all together now "I feel the need, the need for speed" Rather than just give you a one word reply, I'd like to proffer a dissection of what you're actually buying into. A small one in any case.
1 February 2016 | Admin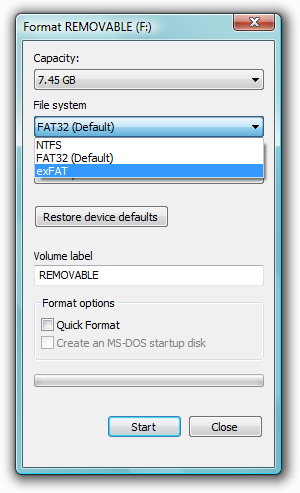 You may question why you even need to format a memory card. As many people use DVDs today over the old floppy disc format, you may miss the whole point of why formatting any disc is important. Your memory card is filled with lines of empty directories all piled on top of each other.