Monday, 14 December 2020 | Admin
I received my first from Vanguard Tripod recently ... Vanguard describes this as an "ultra light travel tripod", being perfect for small cameras (mirrorless) with a maximum load of 3.0 kg. I guess travel tripods should be small and light and this one certainly fits into that category.
Friday, 4 December 2020 | Admin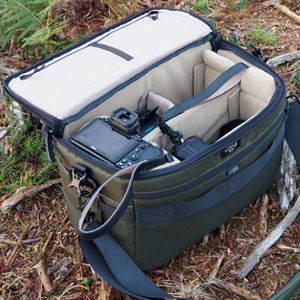 This is my 5th Vanguard camera bag and the first of the 'large' messenger type. I bought this from picstop.co.uk after shooting a sunrise and found that changing lenses/bodies from a backpack slowed me down a little. I realised that what I needed was a simpler top loading camera bag for this purpose.
Wednesday, 2 December 2020 | Admin
Good Price & Delivery on the Sansa Clip Jam MP3 Player. Approximately 10 years ago I bought a Sansa MP3 Player. In those days there was just the Clip Model, no Clip Jam or fancy Clip Sport or other such options.
Friday, 27 November 2020 | Admin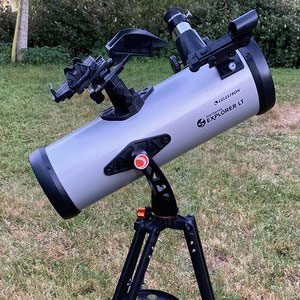 My son has always been fascinated by the universe .. for his 11th birthday, we asked him what he wanted and a Telescope was the answer. I went on a hunt for the perfect solution, allowing decent planet observation and introduction maybe of more deep space "stuff"
Tuesday, 27 October 2020 | Admin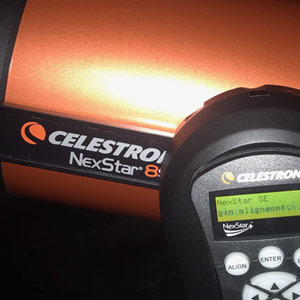 So I decided to buy a Celestron NexStar 8SE Telescope. It came in double quick time. As soon as I got it, I knew I would not be disappointed. The tripod it sits on is very sturdy, this has been a weak point in my previous smaller astronomy telescope, so good to see. It's dead easy to assemble, although best to do a trial run in daylight first.
Thursday, 22 October 2020 | Admin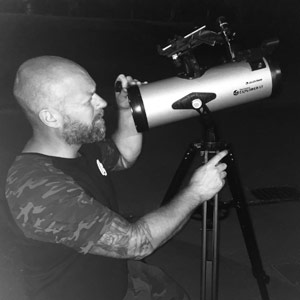 I came across PicStop on a review website, it was highly recommended by everyone. So I looked and the first item I saw was this Review of Celestron StarSense Explorer LT 114 AZ. I knew that this telescope would be the one for us. The main thing that sold it was that you could link your phone up via an app and could then see the sky around you
Friday, 16 October 2020 | Admin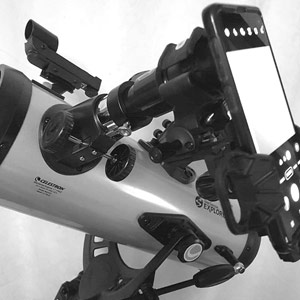 Having bought the Celestron StarSense Explorer LT 114AZ Reflector Telescope as a novice I thought i would try to get a photo of the moon from the eyepiece, I don't have a camera other than the one on my phone. I decided to see if Celestron did a phone mount for the eyepiece. The answer was yes it's called the Celestron NexYZ 3-Axis Universal Smartphone Adapter
Wednesday, 8 July 2020 | Admin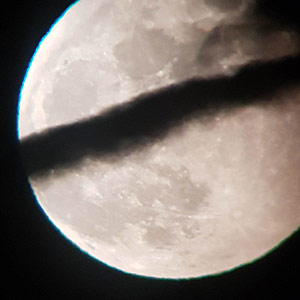 As a complete novice I was looking for a dual purpose telescope for celestial and terrestrial viewing. Living in a town environment but within easy walking distance to open countryside, I wanted a lightweight mobile scope that I could easily carry or stick in the car. The Celestron Travel Scope 70 DX with BackPack seemed to fit the bill!
Wednesday, 1 July 2020 | Admin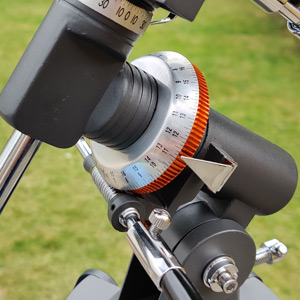 ​After doing a little research on the internet for a telescope that would be suitable for an adult novice but also have the ability to be useful for an intermediate, I came across the Celestron Astromaster 114EQ Astro Telescope. This seemed to tick all the boxes for me with its affordable price and a range of features that would allow a beginner like me to instantly enjoy.
Monday, 8 June 2020 | Admin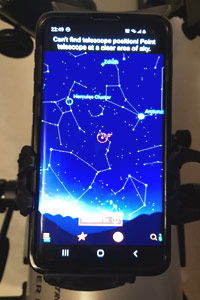 I was given a book on stargazing so started looking for a telescope, and having done a small bit of research decided on a Celestron as had been told they were a good make. Having looked on the web I decided on purchasing the Celestron LT114AZ telescope as it was a good mid-price and looked simple for a novice. Product ordered, the next day it arrived.
5 Comments
Tuesday, 2 June 2020 |
Admin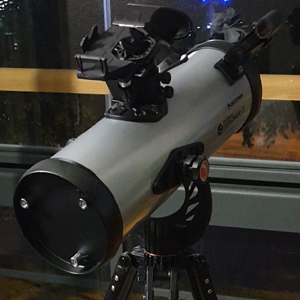 I recently bought the Celestron StarSense Explorer LT 114AZ, as I was really intrigued by being able to use a smartphone to guide me as a fairly novice hobby astronomer through the night sky. As with every new technology you I was at first skeptic but… This actually works amazingly well. With no prior experience of the night sky and celestial objects you can take this telescope out, setup your phone and just like that, you are looking at the moon, star systems and various planets!
3 Comments
Monday, 1 June 2020 |
Admin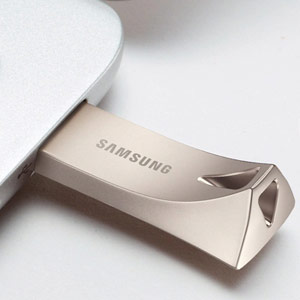 I required a USB flash drive to transfer SATNAV files from my Win10 PC to my car. This is a procedure I carry out once a year so the plan was to utilise the flash drive with my Samsung smart TV timeshift feature in between because my aging SanDisk 32gb was beginning to degrade possibly due to repeated recording & deletion of TV programs.
Saturday, 30 May 2020 | Admin
I waited over a week for a clear night, then set myself up for an evening of astronomy. The Starsense application is nothing short of genius. Once everything is aligned and your mobile phone is in the telescope's cradle, you press a couple of buttons to select what you'd like to see, the app works it's magic and directional arrows appear on screen, you follow these and a green lock on symbol appears, look through the viewfinder and there is your celestial body of choice. It really is that simple.
2 Comments
Monday, 25 May 2020 |
Admin
After doing a lot of research the Celestron 130EQ newtonian reflector model kept coming up and now it's clear to see why it's a great starting point.... Using the telescope itself we tested it out on some bright stars by configuring the viewfinder and taking our time to learn to use the different dials. We progressively moved onto different stars which just look like bright tiny lights in the distance but is fascinating to see.
Saturday, 16 May 2020 | Admin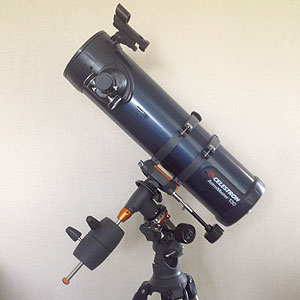 I have always been interested in astronomy and the night sky but with a bit more time on my hands in lockdown I decided to get a bit more serious. That said I had no idea about telescopes and specifications, lenses, eyepieces etc so I looked around on the net and plenty of sites seemed to recommend Celestron as good beginner scopes. The 130eq seemed about the most powerful in the beginners price range that I was looking at and had good reviews for the quality of the optics and general build quality. It also seemed to be portable which many of the more powerful scopes aren't as the wight, length and bulk increases. As it can be used for daytime terrestrial viewing this is a plus point.