Monday, 11 May 2020 | Admin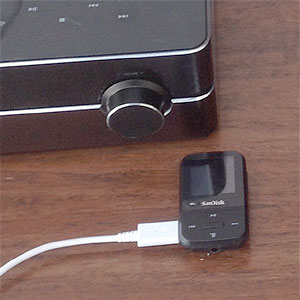 I love my SanDisk Clip Sport GO MP3 player and would certainly recommend it to everybody interested. The sound quality is fantastic. I would say this is a must buy for those looking for a reliable MP3 player at an unbelievable price
Monday, 4 May 2020 | Admin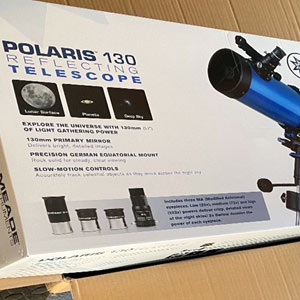 Not only was it the best price at the time of searching but also promised a swift delivery, which meant I might still make for some Pink Moon spotting
Thursday, 29 August 2019 | Admin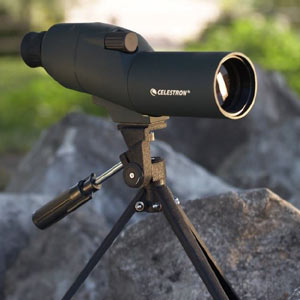 I have looked at a number of spotting scopes suitable for birdwatching, borrowing one to start with. I have just received my Celestron 20-60 x 60 and am delighted with it.
1 Comment
Friday, 9 August 2019 |
Admin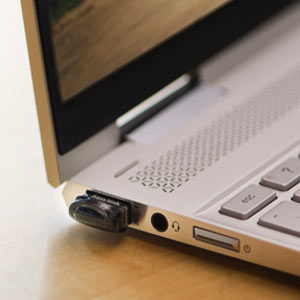 I bought one of these to replace the older USB 3.0 version which got dangerously hot and even burnt my hand.
Tuesday, 23 October 2018 | Sam Lancaster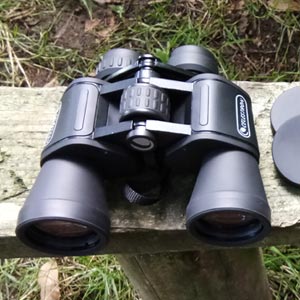 10x magnification makes these binoculars very versatile ... You've got to love the look of a pair of porro binoculars, and you've got to love the design of these binoculars in particular.... The binoculars gave me some brilliantly bright imagery...
1 Comment
Wednesday, 10 October 2018 |
Sam Lancaster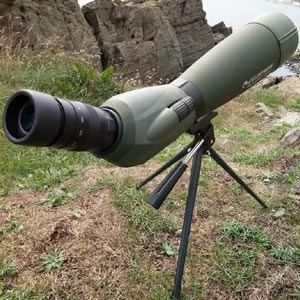 Sitting at the highest end of spotting scopes is Celestron's Regal M2. It's a large scope with a large price tag. Would there be any bang for your buck? Let's see if it's worth saving up for.
Monday, 1 October 2018 | Sam Lancaster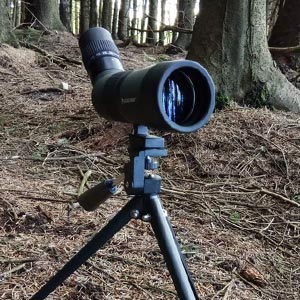 Leaning towards the cheaper end of the spotting scope market is the Landscout 10-30 x 50, a small offering by optics company Celestron.
Spotting scopes have two major uses: spotting animals and for checking targets in firing ranges. Is this compact spotting scope powerful enough to do either?
Wednesday, 12 September 2018 | Sam Lancaster
I've been sent a pair of Celestron Outland X 8x42 binoculars to try out, they're a sleek pair of roof prism binoculars, at a moderate price, but what can they offer?
Tuesday, 14 August 2018 | Sam Lancaster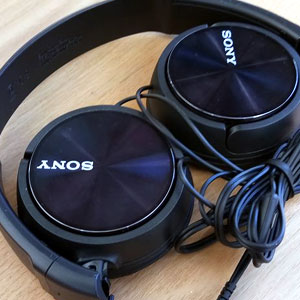 Over the years, Sony have consistently manufactured high quality headphones, but at their lowest price point, do Sony's headphones offer a complete experience? Today, I'll be taking a gander at the Sony MDR-ZX310AP Stereo Headphones.
1 Comment
Thursday, 9 August 2018 |
Sam Lancaster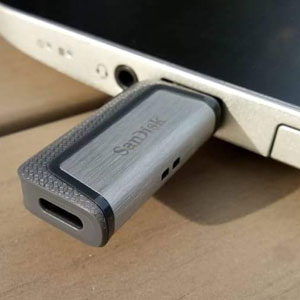 There are three types of people in world that need a phone-capable memory stick, are you one of them? Flash drives adapted for smartphones are some of the best new gadgets on the tech market, let's find out whether you should consider investing in one – by taking a look at the SanDisk Ultra Dual USB Type-C Drive.
Monday, 30 July 2018 | Sam Lancaster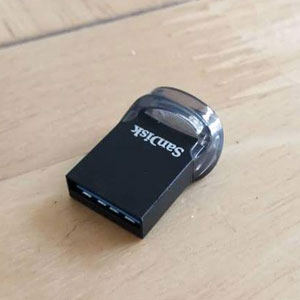 Over the years, our technology has been shrinking; our laptops have been shedding weight and our phones having been trimming fat. USB memory sticks have also done their share of cutting down, but have SanDisk cut down too far? SanDisk's current Ultra Fit line of memory sticks are truly miniscule - but how does it fare in day-to-day use? I'll take a look at the SanDisk Ultra Fit USB 3.1 Flash Drive.
Monday, 2 July 2018 | Sam Lancaster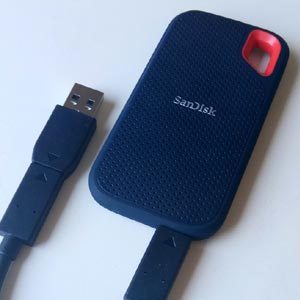 With their 'Extreme Portable' line of solid-state drives (SSD), SanDisk are looking to impress photographers, travellers with a compact yet fast device, but how does it compare to the portability and performance of an everyday flash drive?
To find out, I'll be looking at the 250 GB version of SanDisk's Extreme Portable SSD.
Tuesday, 30 January 2018 | Sam Lancaster
Is it worth buying an armband for your phone, or a clip-on MP3 player? Most people know what a smart phone is like, so to fight for the other side, I've chosen to review the SanDisk Sansa Clip Sport MP3 Player
Tuesday, 14 November 2017 | Sam Lancaster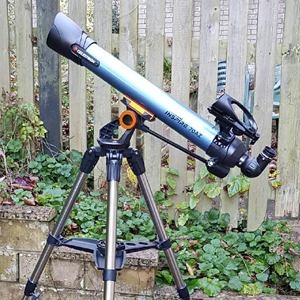 Is it worth buying an astronomy telescope for under £150? .. I've chosen to look at the Celestron Inspire 70AZ Refractor telescope, an entry level telescope from a leading optical manufacturer Celestron
1 Comment
Wednesday, 1 November 2017 |
Sam Lancaster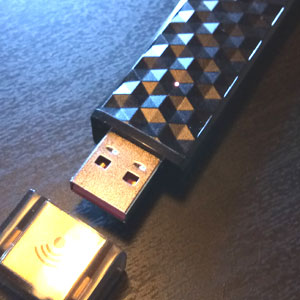 Article Review of the SanDisk Connect Wireless Stick USB Flash Drive with 32GB of space