Review of the Braun Scouting Black800 WiFi Trail Camera
28 April 2023 | Admin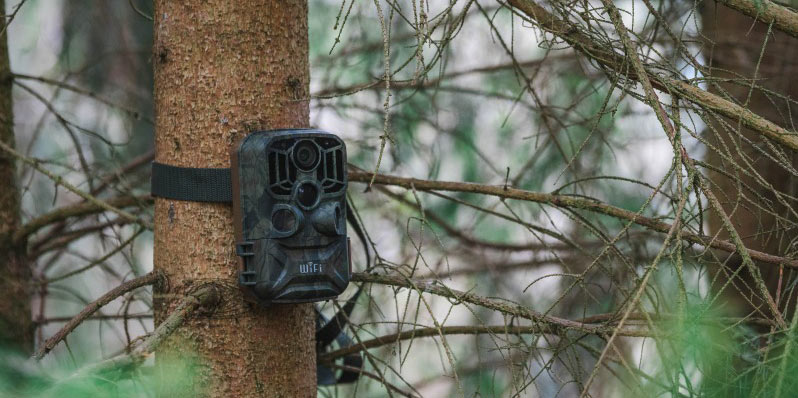 After seeing a badger running away from the rear of our static caravan a few months ago, my wife & I had decided to invest in a wildlife trail camera, by a quirk of fate, I then received a marketing email from PicStop promoting the Braun Scouting Wi-Fi Trail Camera Black800, after a quick look at the features I ordered one straight away.
A few days later it arrived, my immediate thought was that the trailcam looked really robust & well-made. A quick read of the instructions I installed the 8 AA batteries & it was all set up inside 10 minutes, if you've ever set up a new digital still camera, you'll find this as easy as I did. I opted for maximum resolution, & set it to take 1 still shot, & a 10-second video clip every time it was triggered. The results were amazing once I'd set it up outside & attached it with the heavy duty braided strap about a foot off of the ground, pointing toward the gap in the shrubs where we'd seen the badger.

Initially I left it on all day, but after seeing hundreds of still & clips of hooded crows, magpies, goldfinches & wagtails mopping up all the food in the bird feeders, I decided to only switch it on late in the evening as the light was fading. This meant it was just the nocturnal creatures that it captured, the first few weeks brought some lovely shots & clips of the local foxes coming in to eat the peanuts I'd laid down as badger bait, one night a Roland rat made a brief appearance, then eventually the badger's appeared.



One very useful feature is a remote control, which once you download the app & set it up allows you to switch the Wi-Fi on & view & save the clips without having to remove the SD card, very handy in bad weather.
I've only had one issue thus far, for some reason my Mac can't detect the files on the SD card, so I copy them onto a memory stick using a mini laptop PC which In take home to transfer on to my Mac, very odd…

In summary, my wife & I are really delighted with this Braun trail camera, for the money it exceeded all of my expectations, so I would thoroughly recommend it to anyone in a similar position to us.

Review by Mark H