Tuesday, 14 November 2017 | Admin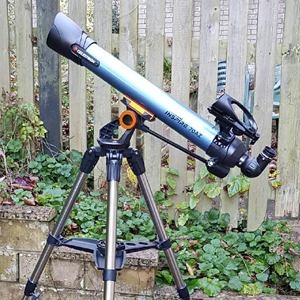 Is it worth buying an astronomy telescope for under £150? .. Iíve chosen to look at the Celestron Inspire 70AZ Refractor telescope, an entry level telescope from a leading optical manufacturer Celestron
2 Comments
Friday, 6 October 2017 |
Admin
A great way to take pictures of terrestrial objects or even pictures of the moon - a video help guide by Celestron
Thursday, 28 September 2017 | Admin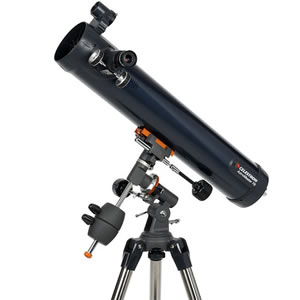 The world of astronomy is growing in popularity by the day. Those that wish to gaze even further into the night sky can do so with the aid of a telescope. An Astronomy Telescope allows the human eye to experience another galaxy. When deciding on which telescope is right for you, it is essential that you know how to differentiate the three most popular types so you can carefully select the right one for your requirements.
Friday, 8 July 2016 | Admin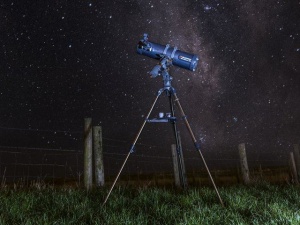 The Celestron AstroMaster range of telescopes are a popular next step for those who are developing their interest in the cosmos and so investing money into the larger, higher powered scopes. I consider myself a competent novice having had a scope in the past, I decided I needed a better scope to take me through to the next level and so ordered a Celestron AstroMaster 130EQ-MD from PicStop.co.uk . Then it was just a matter of eagerly awaited delivery.
Friday, 13 November 2015 | Admin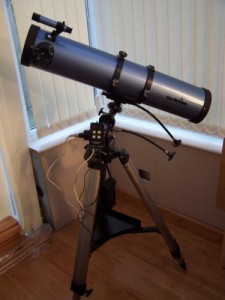 I couldnít wait to get the new Skywatcher Explorer 130P GoTo Telescope out of the box and put it to the test this week Ė I even got to take it home with me for a night! Thankfully, for a change, the skies were clear. First things first, this is a magnificently simple little telescope to use, but has the optical power and performance that would easily satisfy advanced observers, making it ideal for newbies and veterans alike. Iíd class myself as somewhere in between the two, so itís inÖvery capable hands.