A complete beginners take on the Celestron StarSense Explorer LT 114 AZ
Thursday, 22 October 2020 | Admin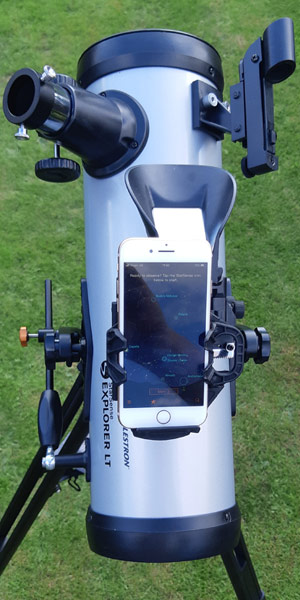 I purchased this telescope for my wife's birthday on 29th July 2020. We had previously borrowed a family members telescope, a cheap small toy like version. The view of the moon through the cheap telescope made us want to see what else was visible, we had tried for hours to explore further with the old telescope, but it was just not capable.
I looked for weeks through lots of different websites, internet searches and review sites. I came across PicStop on a review website, it was highly recommended by everyone. So I looked and the first item I saw was this Review of Celestron StarSense Explorer LT 114 AZ. I knew that this telescope would be the one for us. The main thing that sold it was that you could link your phone up via an app and could then see the sky around you. Watch the video, it tells you all you need to know. I believed that this would save me the hours I had spent with the old telescope searching for things to view. So I ordered it, approx £200. I paid for the fast delivery, and I was shocked when it turned up two days later. With everything going on with Covid-19 I thought it would be delivered in about a week. So that was brilliant. Except the wife took delivery and it spoilt the surprise.
The packaging was great, a box in a box with boxes inside. I had it set up within 5 minutes of opening. The instructions are really easy to follow. We took it into the garden last night and it was a really clear night. I aimed it at the moon via the infrared dot, which is so cool! The moon was then visible in the eye piece. I first used the 25mm eye piece. The difference in quality of this and my old telescope is huge! We could clearly see the craters in the moon. When we switched to the 10mm eyepiece it was really impressive just how much detail you could see.
The stand that comes with it is sturdy and adjustable. It's good quality. The old one was a table-top one and shook whilst trying to view stuff because of vibrations. This one is great and does not shake. The view is not affected by vibrations. I then set up my phone and it struggled to find our location. This was disappointing. So this morning I spoke via chat on the PicStop website, and they helped to sort out the problem. It looks like my android phone is not the best for this use. My wife's iphone however connected straight away and works better. We are excited about using the app tonight to see what we can view.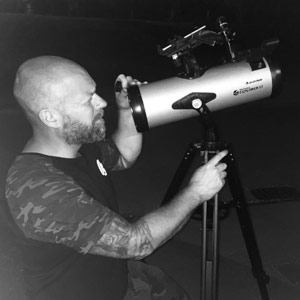 I highly recommend this StarSense telescope. It is our first proper astronomy telescope really, and we love it. We took it out the front of the house last night and the neighbours walking by, all commented on how expensive it must be. I personally think this is a bargain! I'm going to be ordering something else soon that will allow my phone to take pictures of what is being seen. The kids have all had a quick look into the telescope and their faces were amazed. They were genuinely shocked at how much detail you could see in the moon. I hope that tonight the StarSense app allows us to start to look further into space, and we can identify other planets and stars.
If you are not sure if this telescope is the one for you. My advice would be, either go and pay at least double the money, or choose this one. I don't know about aperture or any of that kind of stuff. It's all new to us. We just know that this is more than what we were expecting for the money and we love it. Thanks Picstop.

Review by Craig D