Review of the Celestron 25x70 Skymaster Astronomy Binoculars
18 May 2021 | Admin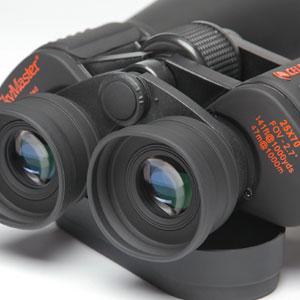 I have been wanting a decent pair of binoculars for a long time. Found PicStop online and am so glad I did. Gathered a lot of information from PicStop's site about all sorts of things like angular and linear field of view as well as optic lenses. Must admit though that when seeing the accessories that came with the Celestron SkyMaster 25x70, I was expecting a kind of mini raincoat for the binoculars and wasn't too disappointed to not find it in the box as the main attraction was there. It turns out that the 'rain guard' as mentioned in the accessories is a rear lens cover which of course was included in the box along with everything that was specified. Who knew? Everyone else.


Apart from the fact that they're a really stunning pair of astronomy binoculars to look at, the view is fab too. The case is lovely and makes the carrying comfortable. Just looking forward to using them more and more. I've downloaded a lunar cycle app too, so I know when I'll be able to view the moon. Understood the link between lunar and moon but a bit slow when it comes to rain guard and lens covers. Talking of accessories, the tripod adapter of which I was familiar as I studied photography years ago and using a tripod was par for the course. I have used said adapter already, and it's been fun to play with a tripod again. Haven't used the lens cloth yet as I remembered from years ago to respect the lens, and so I've been too scared to go near it.

The service from PicStop was great and their prices are going to be hard to beat. Not that I'm an expert in binoculars (see above), all I know is they look and feel amazing and that's before you look through the lens, rain guard end.