Will My Phone Take A 64GB Micro SD Card?
10 Comments
1 March 2016 |
Admin
Let's see if your mobile accepts a 64GB Micro SD card. Mobile phones are fantastic aren't they? Access the internet, cameras are increasing in mega pixel offering and you can share data instantly on social networks and show your mates what you're up to in real time. However not all phones have the memory required for day in day out use. 64GB Micro SD Card
Does My Mobile Accept a 64GB Micro SD Card?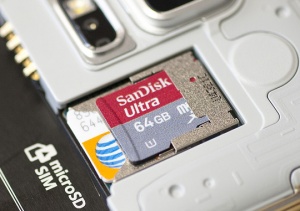 Not all phones have a specific card reader to attach a 64GB Micro SD card. In some cases older mobile phones won't be able to accept such a large card either and in others, you may need a cheap attachment to connect the new card. This is due to the tech within the phone. Even though it is external storage, there has to be enough computing power inside the phone to be able to handle the read and write speed of the card itself.
Which is why it is important to check your mobile's manufacturer handbook for the recommended format and size of card. iPhones for instance do not have an existing port for Micro SD cards, most Samsung and other Android phones do. Simply check the manual to find out if your phone accepts a 64GB Micro SD card, in some cases it may state 32GB or lower.
Check Compatibility with SanDisk -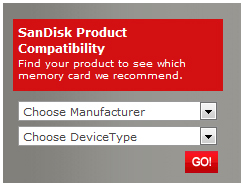 It has been known that people have bought a memory card only to find that the mobile phone won't accept the card. If your manufacturer has stated that it will, in all probability you only need to format the 64GB Micro SD card in your phone so that the software inside recognises the new external storage parameters. Format the card first and try again, in the majority of cases it will work.
Save Time And Money With A 64GB Micro SD Card
When buying a mobile, take into account its actual initial storage offering. Some models have low internal memory but have ports for cards. Others charge you extra for internal memory. You could save a pretty penny if you calculate how much extra the internal memory upgrade is versus the purchase of a 64GB Micro SD card.
With mobile phone technology offering such high quality images and video recording, you will be surprised how quickly you can use up your internal memory. Forever transferring files either via the internet or direct transfer to another device can take up time. Whereas the purchase of one or two memory cards which can be easily slotted in and out of the phone, may well make buying a 64GB Micro SD card one of your better money and time saving decisions.