Why the mid priced Celestron StarSense Explorer 114AZ Telescope is easy to set up & simple for the novice
5 Comments
8 June 2020 |
Admin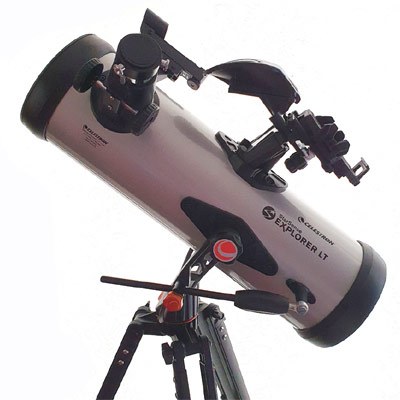 I was given a book on stargazing so started looking for a telescope, and having done a small bit of research decided on a Celestron as had been told they were a good make. Having looked on the web I decided on purchasing the Celestron LT114AZ telescope as it was a good mid-price and looked simple for a novice. Product ordered the next day it arrived.
On opening the box and getting the instructions out it was all set out and the instructions followed. Very quickly I had a telescope. The build quality is fantastic and surpassed what I expected. Having built it I then had to calibrate the spotting sight to the telescope. The word calibrate sent a slight sense of fear for a novice, but again doing as the instructions said this was again painless. It needs doing during daylight.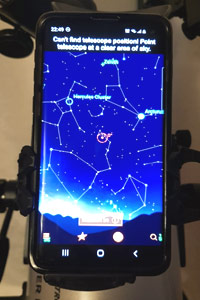 You get a Starsense app for your mobile and again during day light follow the instructions and you calibrate your phone to the telescope, again so easy. I was now setup ready for night. I set the telescope up, opened the Starsense app placed my phone into the holder and let it map the sky. This only took 30 seconds in my garden but if you have light pollution it may take longer. The first thing I found on the app was Venus so tapped it and got an arrow to follow with the telescope. Basically, a targeting system. This is great for a novice as straight out of the box you can find things, thus keeping interest levels high. Looking through the eyepiece the clarity was great.
Having decided that I would practice on big objects before trying small stars I opted on looking at the moon. The clarity of what I was seeing was stunning. I could move around the moon with ease using the controls on the telescope. It was so good I thought I would take some photos just holding my phone and pointing it generally down the eyepiece. The photos I have attached.
If you are looking for a telescope and you are unsure you will not be disappointed in spending on the Celestron StarSense Explorer LT 114AZ. For a novice that has never used or set up a telescope before this is So easy. The instructions are written well without being confusing. The Celestron Starsense app is again easy to set up and use.
Review by Brian M