Why the Celestron StarSense Explorer 114AZ is a brilliant starter telescope
30 May 2020 | Admin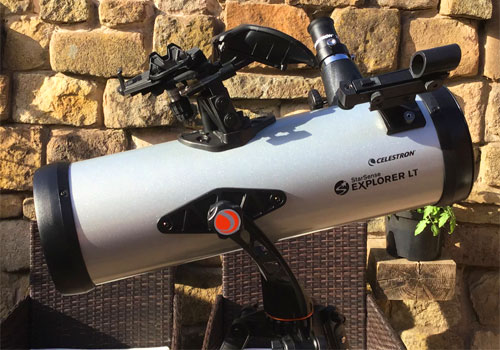 Having spotted the ISS, during the recent lockdown, my dormant interest in astronomy, was awoken.
I had a telescope many years ago, but never used it. I now live in a rural setting, at the top of a huge hill, which I imagined, would offer a great viewpoint for stargazing. I'm an impatient person, so I wanted a telescope that I could set up and see Haley's comet immediately. I considered several telescopes, but decided on the Celestron Starsense Explorer 114 AZ. I'm glad I did.
The Starsense telescope arrived quickly, it was well packaged, with all the components in separate boxes, within one big box. Everything was labelled clearly and the instructions made building the scope, super straightforward. I struggled a little with the alignment process, because I didn't follow the instructions properly. But once I set it up correctly, it was extremely easy to use.
The tripod is solid, the accessories tray is brilliantly designed to hold lens caps etc. The telescope has a quality, professional feel to it. It actually looks and feels like a telescope with a much higher price tag.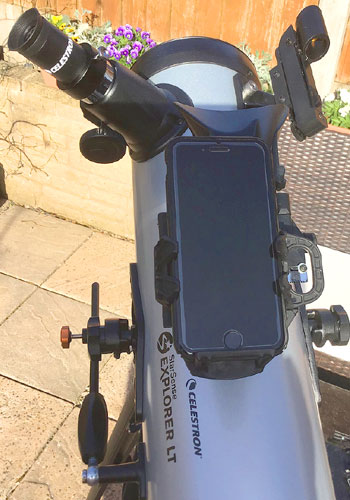 I waited over a week for a clear night, then set myself up for an evening of astronomy. The Starsense application is nothing short of genius. Once everything is aligned and your mobile phone is in the telescope's cradle, you press a couple of buttons to select what you'd like to see, the app works it's magic and directional arrows appear on screen, you follow these and a green lock on symbol appears, look through the viewfinder and there is your celestial body of choice. It really is that simple.
I have seen Jupiter, Venus and brilliant images of the moon. As well as hundreds of stars, in clusters and patterns that are invisible to the naked eye. I don't really know what I'm looking at most of the time, nor do I fully understand the different eyepieces, or the Barlow lens that comes included, which just peaks my interest to learn and with the Celestron Starsense Explorer, I definitely have the tools to learn. It is a brilliant starter telescope, not too expensive, but more than capable of opening up the universe for exploration. Weather permitting, I'm out there five nights a week, it's brilliant fun.

I rarely recommend products, or services, but won't hesitate with the Starsense Explorer 114 AZ astronomy telescope, you won't be disappointed.
Review by Chris O