Use the TP-Link Powerline adapter to avoid a WiFi deadspot
1 June 2016 | Admin
Turn every power socket in your home into an internet outlet with the TP-Link TL-PA411KIT AV500 Powerline Adapter
Upon receiving the TP-Link Powerline Adaptor TL-PA411KIT I was impressed how well packed they are. Both adaptors were padded with a soft foam and protective film together with instructions and a cd, which were in the bottom of the box. The build quality is really good and they are well put together. They are smaller than I thought they would be, they only have a small footprint, which is a good thing, especially when used in a double socket.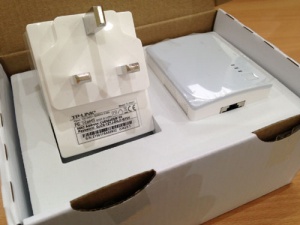 Setting up:
The instructions were clear and very easy to follow, also supplied there are two ethernet leads too, so I had them linked to my network in no time at all. The pairing process is very simple to do. Make sure one is wired to your router and the other to the device you wish to use. Push the pair button on one, then within two minutes press pair on the other. They were linked in no time at all. The status lights are easy to read and understand. After a few days of constant use they don't seem to get hot, just a little warm, nothing more. I use these as part of my CCTV system between the house and the garage. This is great as I don't need to use wireless or run cables.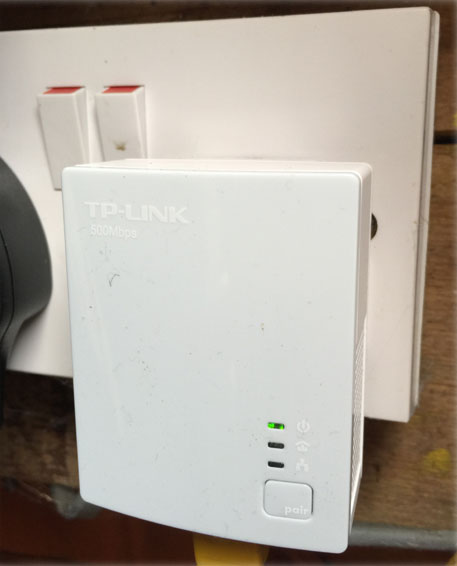 Performance:
The performance is great, no buffering or juddering video.There has been no impact on network speeds, which is great. There doesn't appear to be any difference in quality from using wireless which is good, but more importantly it's more secure for my cameras. Adding more adaptors is a very easy process too, so spreading your network through the house is very simple.I will be purchasing more of these at a later date. Would I recommend TP-Link? Absolutely yes. Great service and communication, what more could you ask for.