Review of the Vanguard Alta Pro 263AB 100 Ball Head Tripod
Tuesday, 15 December 2015 | Admin
Review - Vanguard Alta Pro 263AB 100 Tripod Ball Head Tripod
It was a great surprise when a message on Facebook from the very nice people at www.Picstop.co.uk popped up and an even greater surprise when they asked me if I would like to review the Vanguard Alta Pro 263AB 100 Tripod and SBH 100 ball head.
This being the very first time somebody has asked to me to review any photography product I thought I should ask my friends in the Manx Photographers Facebook group (www.facebook.com/groups/manxphotographers/) what they expected from a quality tripod. The list they came up with was reasonably long and as it turned out everything was covered by the Vanguard Alta Pro 263AB 100:
- Stability
- Rigidity
- Lightweight
- Quick release legs
- Quick release head
- Levelling bubble
- Spikes
- Changeable leg angles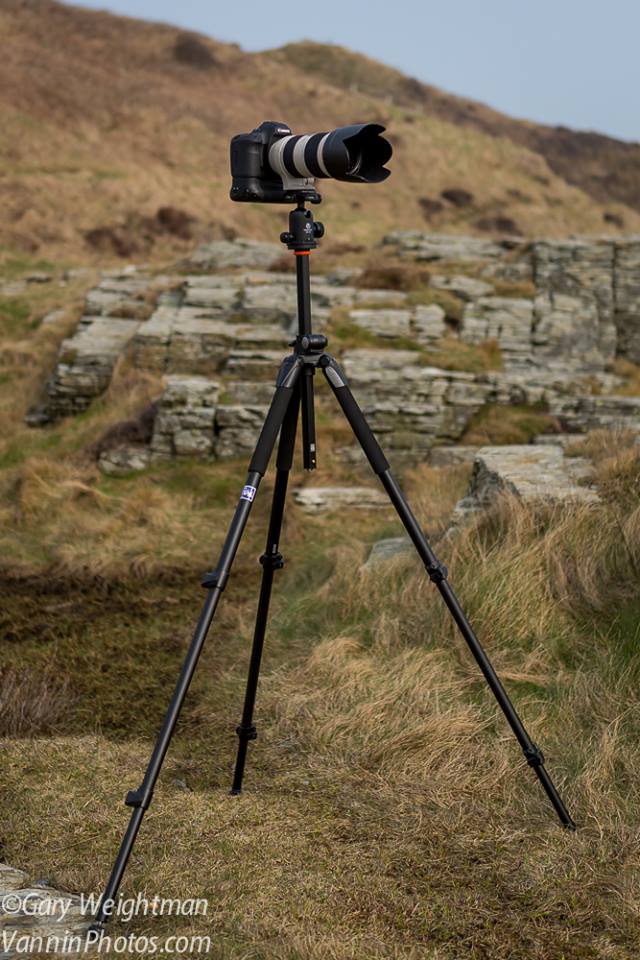 Out of the box the Vanguard Alta Pro 263AB 100 Tripod comes complete with the SBH 100 ball head and a very useful lightweight carry bag, plus a tool for changing the screw size on the tripod head and, of course, the instructions.
The first thing I noticed about the tripod was that is really quite lightweight, a bonus if you intend to trek over the hills or around town for any length of time. I hardly noticed it was there even after a couple hours.
Setting up the tripod for the first time was very simple; quick release legs and an easily adjusted central column meant it was up and at the right height very quickly, and another couple of ticks off the list, it was very stable on spiked rubber feet and simply levelled with the levelling bubble at the top of the tripod. Additional stability in strong winds can be gained using the stone bag supplied.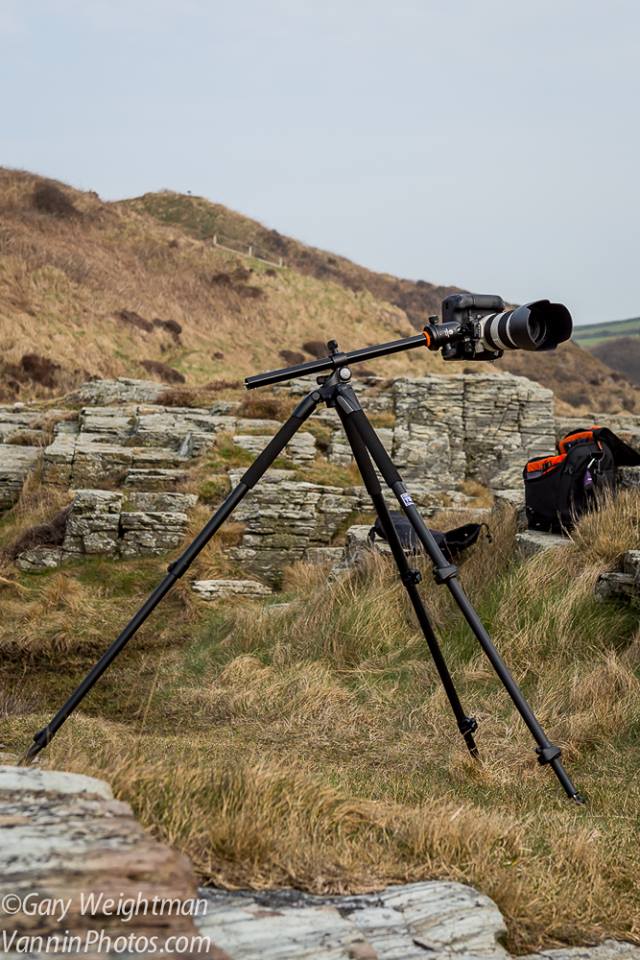 Once it was up I began to experiment with some of the other features which the Vanguard Alta Pro 263AB 100 Ball Head Tripod offers and make it different from other tripods. The central column is easily adjusted and securely locked into differing vertical positions and horizontal angles up to 180 degrees, giving huge flexibility to camera positions. Even greater flexibility is also offered by tripod legs that can be quickly adjusted to 25, 50 and 80 degree angles, offering stable, low angle photography, something many photographers will find useful.
The SBH 100 ball head was excellent to use and complimented the tripod. It was fluid, stable and easily locked in position.

This is an excellent all-rounders tripod, whether out in the hills, on the beaches, in one of the many gorgeous glens here on the Isle of Man or around town photographing townscapes I would recommend it.
About me
Gary Weightman
Sports and Concert Photographer based on the Isle of Man
(website - VanninPhotos.com, Facebook – www.facebook.com/VanninPhotos)