Review of the sub £20 Hama Olbia 170 Camera Rucksack Bag
30 May 2016 | Admin
I am a dedicated some say obsessed amateur photographer I have tried this little Camera Rucksack for over a month and have truly put it through an extensive test. Having worn it each and every day, both at work and out on photo trips day and night. It has proved itself very comfortable, in fact it is easy to forget your wearing it.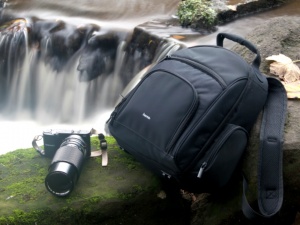 A lightweight (800g), sturdy, padded camera rucksack with move-able internal separating walls to house the many essential items usually found in any photographers bag. This tough little camera rucksack is made out of black polytex which it water resistant and tear resistant.
The Three main pockets have overlocking flaps on the zippers which create a very effective seal against the rain. One evening I was caught in an unexpected downpour, the lay out of this bag made packing my equipment quick and easy, the overlooking flaps on the zippers even kept the rain out once secured away.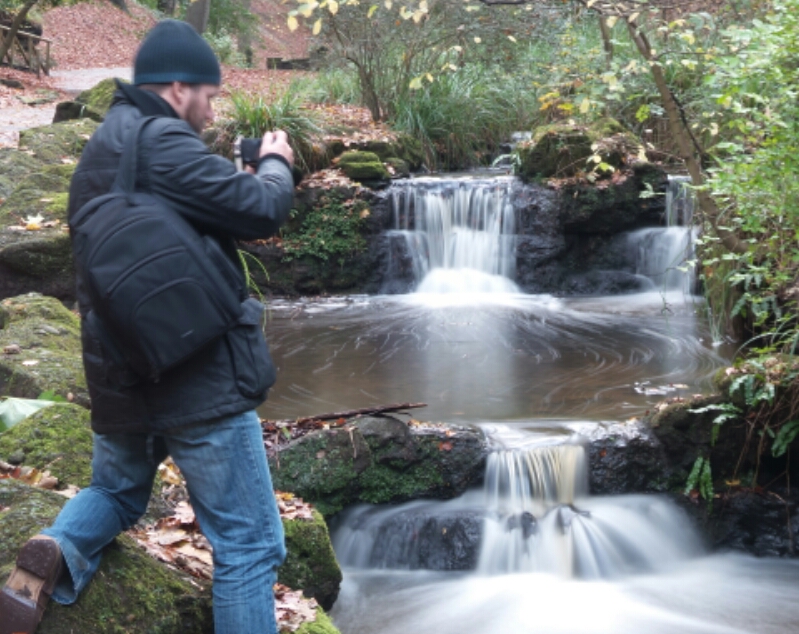 The padded main body has kept my camera, lenses, tablet and extras perfectly safe and protected from knocks and general wear such as occasional throws into the boot of the car or dropping over a fence before climbing over. While the padded separators that make up compartments within the bag have kept each item snuggly held.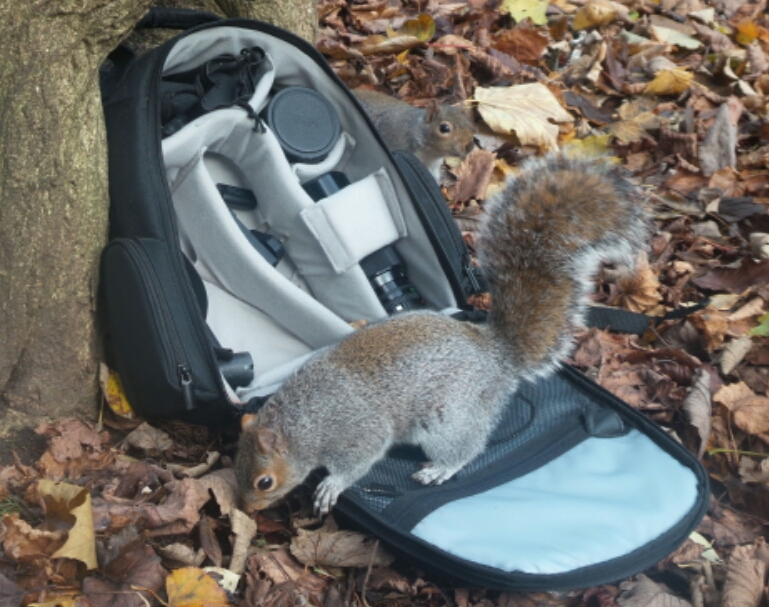 So snug and safe a squirrel decided to store his nuts in there this weekend while I was out and he kept sneaking into the bag .
The bag provides ample sized smaller pockets on each side which have side flaps attached to stop items falling out when unzipped. A good sized, padded front pocket is easily big enough to hold an iPad or tablet. Inside the main bag a mesh zip up pocket is found on the lid flap which I use to keep cables and other loose items, being mesh its easy to spot a required item quickly.
The bag stands up nicely when placed down standing on a pair has plastic feet, the shoulder straps are very comfortable with ample room to extend in length . The carry handle on top of the bag also enables you to suspend your bag below your tripod a practice I often do to aid stability of the pod.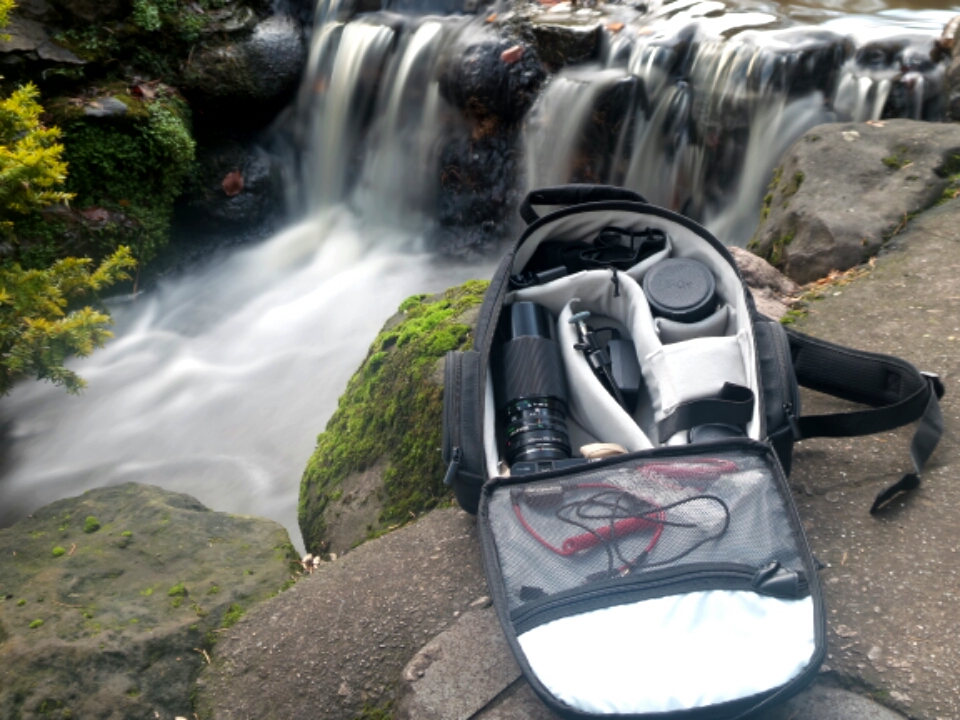 This bag is exceptionally well priced and exceeded my expectations.
I recommend this bag to any photographer, especially if like myself your the kind who takes his equipment every where you venture.
This little camera rucksack truly is a camera bag for all days.
Review by Richard Lindley