I love my SanDisk Clip Sport GO MP3 Player
11 May 2020 | Admin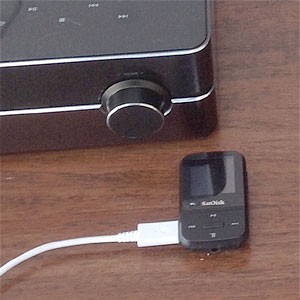 I love my SanDisk Clip Sport GO MP3 player and would certainly recommend it to everybody interested. It was a doddle to upload my huge catalogue of music. The battery life is excellent and also charges up when I am listening through the USB cable connected to my car or hifi. For the amazing value I was also pleasantly surprised with the functions such as shuffle, file search and play list options.
Listening to music is one of favourite hobbies and I listen to my Clip Sport GO MP3 player on my evening dog walks through my headphones and whilst I am doing DIY around the house connected through my HiFi.
With the clip on function it is also suitable for Gym use. The sound quality is fantastic. I would say this is a must buy for those looking for a reliable MP3 player at an unbelievable price.
Review by Steve.