Product Highlight: Micro Fi Wi-Fi enabled handheld digital microscope
3 August 2016 | Admin
Quite simply the best little gadget we've seen for a while. The Celestron Micro Fi is a Wi-Fi enabled handheld digital microscope.
Micro Fi comes with a free APP for Android or Apple and can stream wirelessly to up to x3 devices at once. You capture images and videos and store them directly on your smartphone or tablet for easy sharing via email, MMS, or social media.

Watch the product video here:



The Celestron Micro Fi has up to 80x magnification and is powered by x3 AA batteries offering around 2 hrs of continuous use. You can also mount the Micro Fi on a tripod and use it as a surveillance camera, set the focus to infinity and the live feed from the camera is transmitted directly to your device.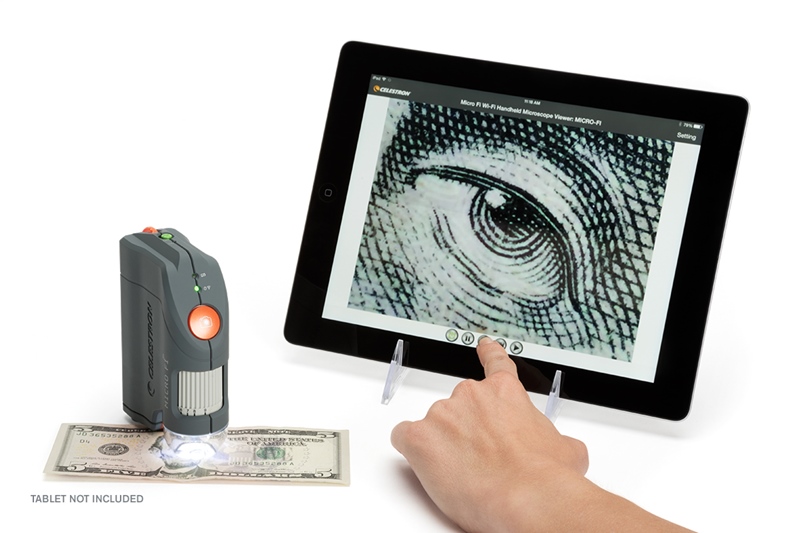 The price tag may put you off buying the Celestron Micro Fi just as a gadget to play with but there are educational advantages, in the classroom or lab, Micro Fi makes it easier than ever to share the learning experience with others.