Looking for a lightweight mobile telescope - Celestron Travel Scope 70 DX with BackPack
8 July 2020 | Admin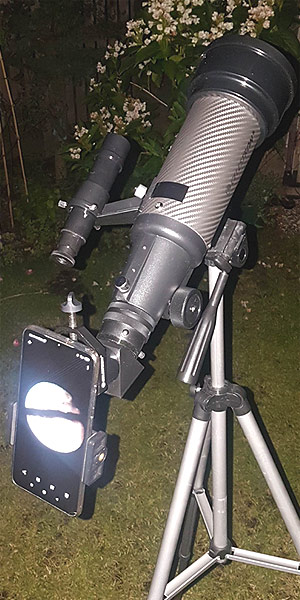 As a complete novice I was looking for a dual purpose telescope for celestial and terrestrial viewing. Living in a town environment but within easy walking distance to open countryside, I wanted a lightweight mobile scope that I could easily carry or stick in the car. The Celestron Travel Scope 70 DX with BackPack seemed to fit the bill!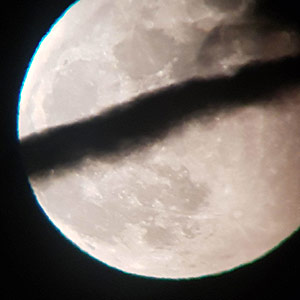 As a novice I didn't want to spend too much nor get too technical, I wanted a scope that was simple to use but gave the results I was after and I considered the price of this package very reasonable considering the 'extras' that came with the kit. This scope comes well packaged within the backpack with all the essentials included for immediate use.
The telescope tripod is extremely light, so I made sure it had a good footing before continuing with the scope but it seems to be well made and durable enough with good locking clips and an extendable mount.
I did find however that there is vibration when focusing, even when being gentle which meant letting go to check focus was spot on, but I would expect that sort of trade-off for the mobility the kit provides I guess.
The smartphone attachment for the Celestron Travel Scope 70 DX was something I was really keen to have as I wanted to capture images through the telescope. I had looked at these separately so was surprised and pleased that it was included in package.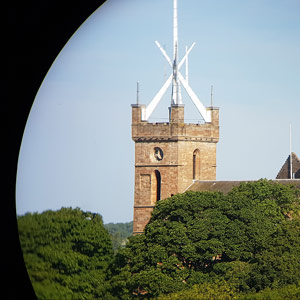 It was really simple to use, once attached to the eyepiece with the phone clamped in position, it can be manoeuvred to locate the camera lenses in the best position to get a clear image. It came into focus really well and I took some nice shots of the lunar landscape on my first excursion.
The Bluetooth shutter button included is a must however, no matter how gentle I was with the touch screen there was blurring evident. All in all its good value for money and I'm sure I will get many hours of pleasure using the equipment.
Review by Gerry G