Is the Celestron Astromaster 130EQ a decent beginner telescope ?
20 April 2021 | Admin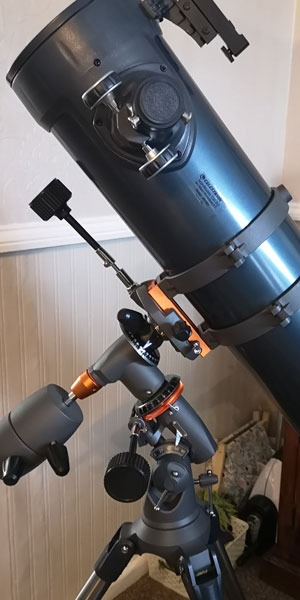 This Celestron Astromaster 130EQ Telescope in my personal experience has been a revelation. A year ago, I had bought for me a tabletop mini telescope. It was great for viewing the moon but not much else as I didn't really know much about the night sky. After watching many videos and reading a few books, I thought I'd give a decent beginner scope a try, and this one kept popping up as the ideal choice. Let me start by saying it exceeded all my expectations. I'm not an expert on these matters, and that this will be a hands-on review from the limited knowledge I have.
Out of the box, instructions are easy to follow, and it took me around 15 minutes to set up. Nothing can go where it's not supposed to go, so there is no worrying about setting it up wrong. Being an equatorial mount, this scope needs to be set up in a way that will need instruction as it's not as straightforward as it seems, but it only needs to be set up his way once. There are plenty of instructional videos online that are clear to understand.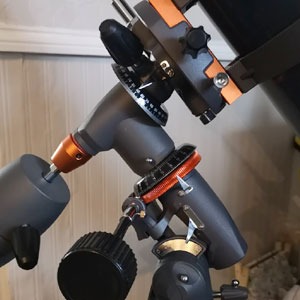 Now for the telescope, and wow. The first time I centred in on the moon, I had to pull away. It was so clear and in focus, it was scary. I know how that sounds, but the moon is over 250k miles away, and it felt like I could reach out and touch it. There are what I'll call slow motion handles also, and these will allow you to keep whatever you're reviewing in the viewfinder. These are easy to use and turn just like any other knob on a thousand things. The focuser on the viewfinder is super easy to use and has a good range of motion. The eyepieces that you get are great, and I haven't had a problem using them for whatever my needs have been. I've read that they can be a bit basic but like I say, not had any issues myself.
There are a few extra astronomy accessories for the scope I'll be buying that will no doubt make this scope more enjoyable. Colour filters for the eyepieces, a motor for the mount can will auto track what looking at and a mobile phone holder, so I can put my phone to the eyepiece.
​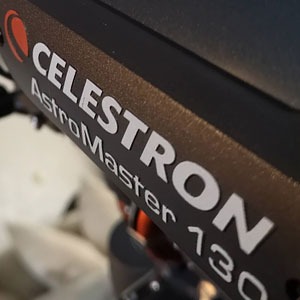 All in all, I couldn't be happier with my purchase, and I'm looking forward to many late nights under the stars. I highly recommend this telescope for beginners and advanced users. Also, the service from PicStop was great. Within 3 days of purchase, the box was on my doorstep. I wouldn't hesitate on using these guys in the future.
Review by James S