Celestron StarSense Explorer LT 114AZ - A perfect telescope for astronomy beginners
27 November 2020 | Admin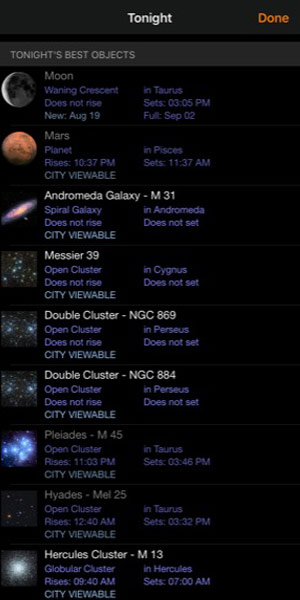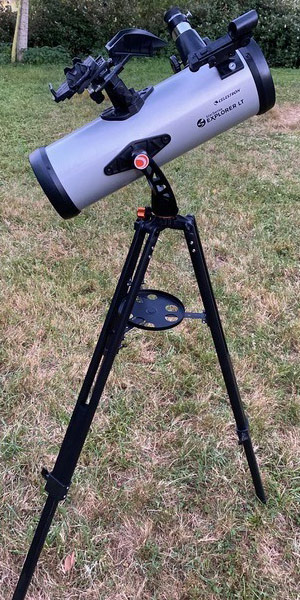 My son has always been fascinated by the universe and his favourite T-Shirt, is one with all the planets from the Solar System. For his 11th birthday, we asked him what he wanted, and a Telescope was the answer.
I went on a hunt for the perfect solution, allowing decent planet observation and introduction maybe of more deep space "stuff". I set my sight for the Celestron StarSense Explorer LT 114AZ as it had a decent Aperture (114 mm) and being a Newtonian Reflector telescope, it would be reasonably easy to carry around, whilst still offering a reasonable quality of observation for the top end of my budget. The cherry on the cake was the StarSense technology, using smartphones to find objects quicker and to suggest what to look for… We got the telescope from PicStop in no time and could finally try some observations.
I have never owned a telescope before, and I am completely new to the game. But this is just brilliant. Looking at the moon is STUNNING. You can see the shadows of the craters on the surface, and it is just amazing. Looking at the planets is also outstanding. You can see the rings of Saturn fairly clearly, as well as Jupiter's coloured bands and some of its many moons. We are looking forward to this autumn, when Mars should be spectacular…
The StarSense technology works very well. It allows finding objects quickly and accurately without a hitch. You obviously need to line everything up before you start your observations, but once it is done it works very well. The other great feature with StarSense, is that it gives you a suggestion of what to look for, with "Tonight's best objects", and we found it was pretty accurate when the sky is clear. It has also a list of "Tonight's challenge Objects" which are more deep space stuff, which are indeed more difficult to see. Obviously with a 114mm, it is going more limiting for deep space objects, but you can see some of them on a very good night…





Overall, this is the perfect setup for beginners.
Very good for observing the moon and the planets.
Good introduction for deep space stuff.
The StarSense APP helps you to get started and suggest what is best to watch…
"I recommend highly this product, and we have had great fun with all the family watching the sky throughout the summer .."
Review by Etienne K