An affordable beginner intermediate telescope Celestron 114EQ
1 July 2020 | Admin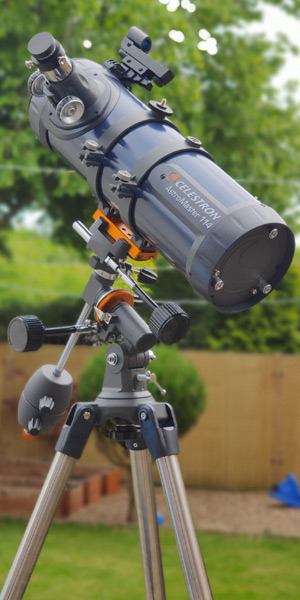 ​After doing a little research on the internet for a telescopethat would be suitable for an adult novice but also have the ability to be useful for an intermediate, I came across the Celestron Astromaster 114EQ Astro Telescope. This seemed to tick all the boxes for me with its affordable price and a range of features that would allow a beginner like me to instantly enjoy whilst also having the capability to keep me engaged as my experience grows.
​
I found the setup to be fairly simple, although there is some jargon I was unfamiliar with in the instructions, for the most part it was obvious where things went, and I had it setup in under 20 minutes. The telescope also disassembles from the tripod with just 2 hand screws for easy storage or save transporting if needed. Thanks to the tripod and how the scope mounts I imagine it would accommodate for nearly any user no matter how tall or short.
​
​The StarPointer that came with mine is different to the pictures on PicStop (as I understand it was upgraded) and it works great. It allows you to line you telescope up by eye with something before tweaking the exact angles using the eye piece. It uses a pre-installed battery to produce a small red dot to aid aiming. Be warned remember to switch it off once you have line up your telescope, so you don't drain the battery (like I did).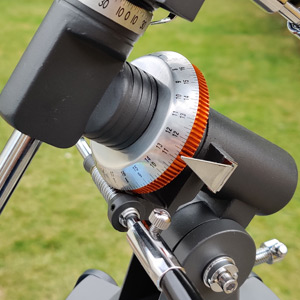 ​
​The first thing I viewed was a church that I can see from one of the upstairs windows in the house straight away I was amazed at what I could see and how clear the image was.

Luckily that night was a clear sky, and I was able to get a look at the moon, the detail was amazing. With the supplied 20mm eyepiece you can view the entire moon whilst still revealing its details. Trying the 10mm eyepiece gets you even closer to the action and when you are viewing something that close you realise how quickly it moves across the night sky. The only criticisms of it would be how small touches have such a huge impact on the image shaking, but I guess this is to be expected given the level of zoom. ​

​At time of writing I have only managed to use it to look at the moon and some stars but as soon as I get another clear night, I am on the hunt for the planets.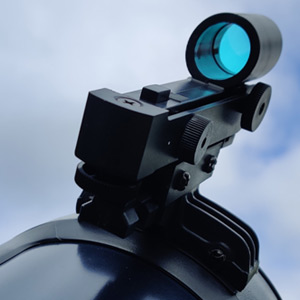 Review by Chris Brookes