2 Comments
Monday, 25 May 2020 |
Admin
After doing a lot of research the Celestron 130EQ newtonian reflector model kept coming up and now it's clear to see why it's a great starting point.... Using the telescope itself we tested it out on some bright stars by configuring the viewfinder and taking our time to learn to use the different dials. We progressively moved onto different stars which just look like bright tiny lights in the distance but is fascinating to see.
Saturday, 16 May 2020 | Admin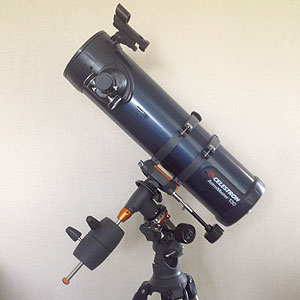 I have always been interested in astronomy and the night sky but with a bit more time on my hands in lockdown I decided to get a bit more serious. That said I had no idea about telescopes and specifications, lenses, eyepieces etc so I looked around on the net and plenty of sites seemed to recommend Celestron as good beginner scopes. The 130eq seemed about the most powerful in the beginners price range that I was looking at and had good reviews for the quality of the optics and general build quality. It also seemed to be portable which many of the more powerful scopes aren't as the wight, length and bulk increases. As it can be used for daytime terrestrial viewing this is a plus point.
Thursday, 29 August 2019 | Admin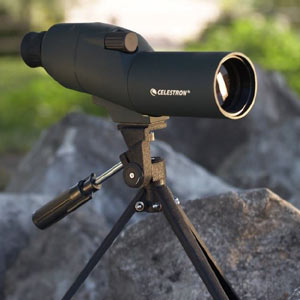 I have looked at a number of spotting scopes suitable for birdwatching, borrowing one to start with. I have just received my Celestron 20-60 x 60 and am delighted with it.
1 Comment
Wednesday, 10 October 2018 |
Admin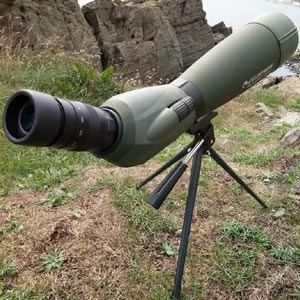 Sitting at the highest end of spotting scopes is Celestron's Regal M2. It's a large scope with a large price tag. Would there be any bang for your buck? Let's see if it's worth saving up for.
Monday, 1 October 2018 | Admin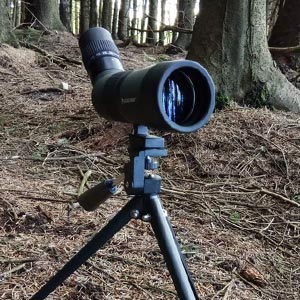 Leaning towards the cheaper end of the spotting scope market is the Landscout 10-30 x 50, a small offering by optics company Celestron.
Spotting scopes have two major uses: spotting animals and for checking targets in firing ranges. Is this compact spotting scope powerful enough to do either?
Tuesday, 14 November 2017 | Admin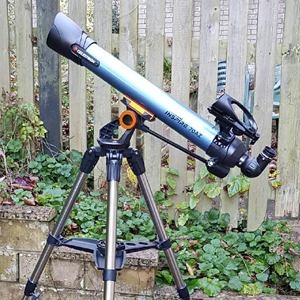 Is it worth buying an astronomy telescope for under £150? .. Iíve chosen to look at the Celestron Inspire 70AZ Refractor telescope, an entry level telescope from a leading optical manufacturer Celestron
2 Comments
Friday, 6 October 2017 |
Admin
A great way to take pictures of terrestrial objects or even pictures of the moon - a video help guide by Celestron
Thursday, 28 September 2017 | Admin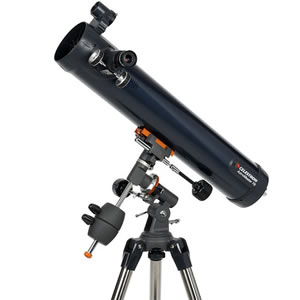 The world of astronomy is growing in popularity by the day. Those that wish to gaze even further into the night sky can do so with the aid of a telescope. An Astronomy Telescope allows the human eye to experience another galaxy. When deciding on which telescope is right for you, it is essential that you know how to differentiate the three most popular types so you can carefully select the right one for your requirements.
Friday, 8 July 2016 | Admin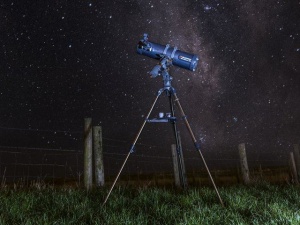 The Celestron AstroMaster range of telescopes are a popular next step for those who are developing their interest in the cosmos and so investing money into the larger, higher powered scopes. I consider myself a competent novice having had a scope in the past, I decided I needed a better scope to take me through to the next level and so ordered a Celestron AstroMaster 130EQ-MD from PicStop.co.uk . Then it was just a matter of eagerly awaited delivery.
Friday, 13 November 2015 | Admin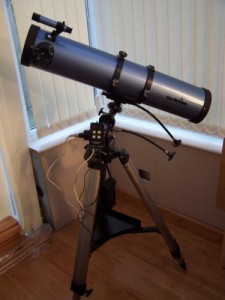 I couldnít wait to get the new Skywatcher Explorer 130P GoTo Telescope out of the box and put it to the test this week Ė I even got to take it home with me for a night! Thankfully, for a change, the skies were clear. First things first, this is a magnificently simple little telescope to use, but has the optical power and performance that would easily satisfy advanced observers, making it ideal for newbies and veterans alike. Iíd class myself as somewhere in between the two, so itís inÖvery capable hands.