Tuesday, 30 January 2018 | Sam Lancaster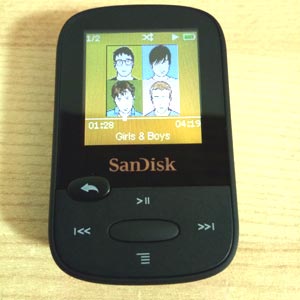 Is it worth buying an armband for your phone, or a clip-on MP3 player? Most people know what a smart phone is like, so to fight for the other side, Iíve chosen to review the SanDisk Sansa Clip Sport MP3 Player
Tuesday, 14 November 2017 | Sam Lancaster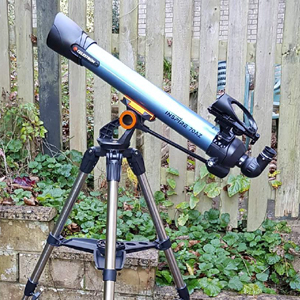 Is it worth buying an astronomy telescope for under £150? .. Iíve chosen to look at the Celestron Inspire 70AZ Refractor telescope, an entry level telescope from a leading optical manufacturer Celestron
1 Comment
Wednesday, 1 November 2017 |
Sam Lancaster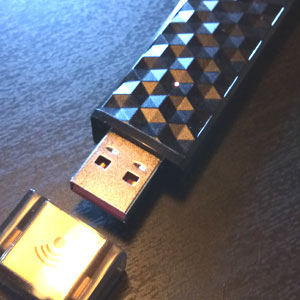 Article Review of the SanDisk Connect Wireless Stick USB Flash Drive with 32GB of space
Monday, 16 October 2017 | Sam Lancaster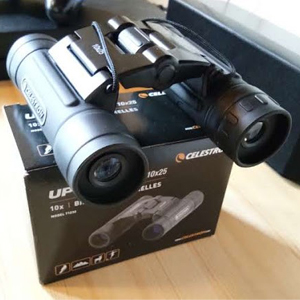 Are Celestron binoculars both high quality & affordable? ... I've taken a straightforward look at the Celestron UPCLOSE G2 Roof 10x25 binoculars; a budget pair of Compact Binoculars produced by an industry leading company
Tuesday, 10 October 2017 | Sam Lancaster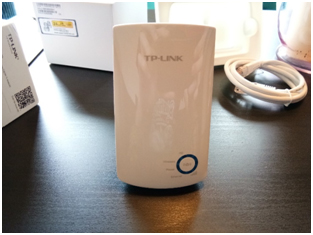 Review of TP-Link WiFi Extender (Model TL-WA850RE) ... Will one of those Wi-Fi extenders help improve my signal around the house?
2 Comments
Tuesday, 21 March 2017 |
Admin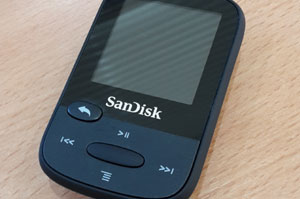 The SanDisk Clip Sport MP3 Player 4GB has lots of good features, but not as good as my older Sansa Clip Zip model.
Wednesday, 3 August 2016 | Admin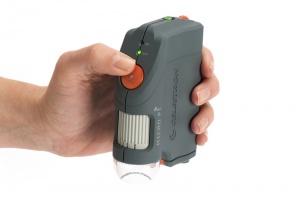 The fabulous Celestron Micro Fi ergonomic handheld digital microscope has up to 80x magnification and can wirelessly stream to up to 3 devices at once with a signal range up to 30 feet.
Friday, 8 July 2016 | Admin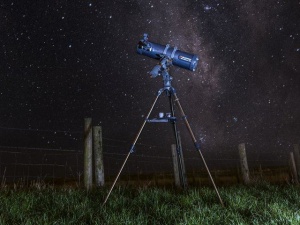 The Celestron AstroMaster range of telescopes are a popular next step for those who are developing their interest in the cosmos and so investing money into the larger, higher powered scopes. I consider myself a competent novice having had a scope in the past, I decided I needed a better scope to take me through to the next level and so ordered a Celestron AstroMaster 130EQ-MD from PicStop.co.uk . Then it was just a matter of eagerly awaited delivery.
Friday, 1 July 2016 | Admin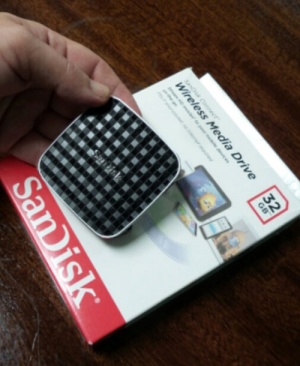 PicStop asked me to try the SanDisk Connect Wireless Media Drive a new little gizmo they have added to their stock. I put it through its paces and offer my opinion. My usual interests are photography so I was a little unsure how I would cope with a portable WiFi streaming media drive.
Wednesday, 1 June 2016 | Admin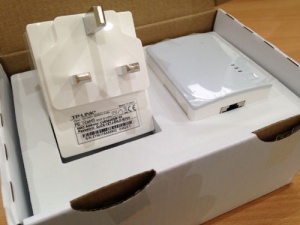 Turn every power socket in your home into an internet outlet with the TP-Link TL-PA411KIT AV500 Powerline Adapter
Monday, 30 May 2016 | Admin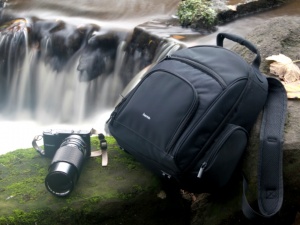 I am a dedicated some say obsessed amateur photographer I have tried this little Camera Rucksack for over a month and have truly put it through an extensive test. Having worn it each and every day, both at work and out on photo trips day and night. It has proved itself very comfortable, in fact it is easy to forget your wearing it.
Sunday, 1 May 2016 | Admin
I think it was Ferris Bueller who once mused, ďlife moves pretty fast. If you don't stop and look around once in a while, you could miss it.Ē What can I say, my lifeís been moving too fast even for me to keep track of all my data, never mind keeping track of my actual life.
Friday, 15 April 2016 | Admin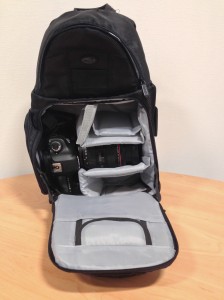 The Inov8 Apollo Backpack is a camera bag; itís cheap, itís seemingly basic, and it claims itís designed to fit any bridge or DSLR camera, but in a world of £200+ camera bags, can a cheaper alternative really do a good job of holding your precious gear?
Friday, 1 January 2016 | Admin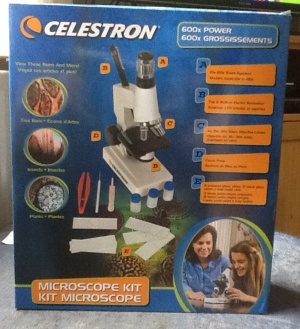 The Celestron Microscope kit, a starter Microscope kit designed for ease of use and tough in construction. I am 60 years of age and the last time it looked into a microscope was in the schools science lab when I was a kid.
Tuesday, 15 December 2015 | Admin
Review - Vanguard Alta Pro 263AB 100 Tripod Ball Head Tripod
​It was a great surprise when a message on Facebook from the very nice people at www.Picstop.co.uk popped up and an even greater surprise when they asked me if I would like to review the Vanguard Alta Pro 263AB 100 Tripod and SBH 100 ball head.